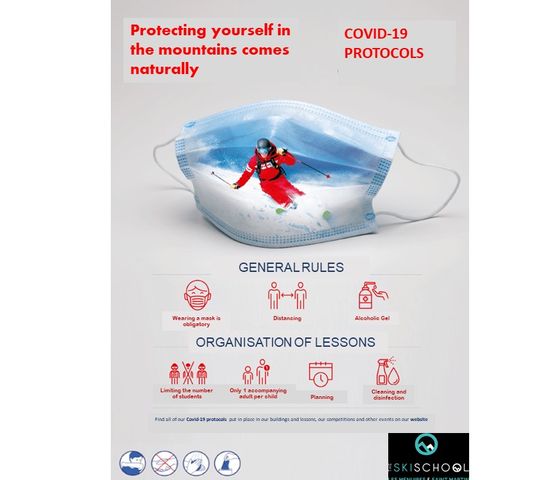 LETS FACE THE VIRUS TOGETHER


THIS WINTER, THE SKI SCHOOL IS IMPLEMENTING STRICT HYGIENE PROTOCOLS, IN ORDER TO WELCOME YOU IN THE SAFEST POSSIBLE CONDITIONS

OUR PRIORITY IS PROTECTING OUR CLIENTS, THEIR FAMILIES, OUR INSTRUCTORS AND OUR STAFF.




General information and Terms and Conditions of Sale

For all bookings that have to be cancelled as a result of COVID-19, all amounts paid shall, upon presentation of proof (such as a medical certificate or copy of a government directive):


- Be carried over, where possible, or
- Be refunded.


To find out more about our general terms and conditions of sale,
click here


The measures below are based on the current health situation and will be updated according to government information.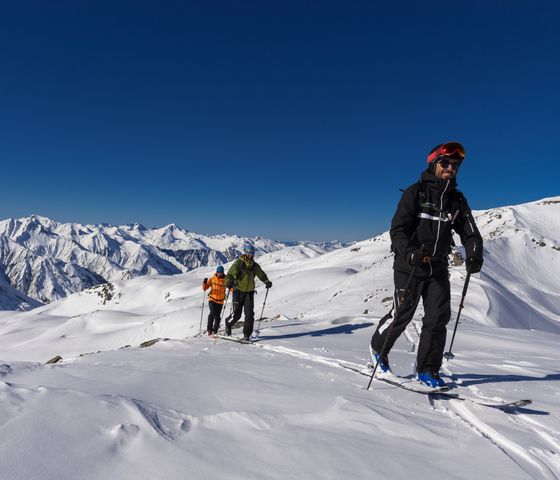 LETS FACE THE VIRUS TOGETHER



28th October – France has introduced a nationwide lockdown starting October 30th, until 1st December. This will be reviewed every two weeks. We hope these pre-season measures will give us the best chance of operating normally this winter.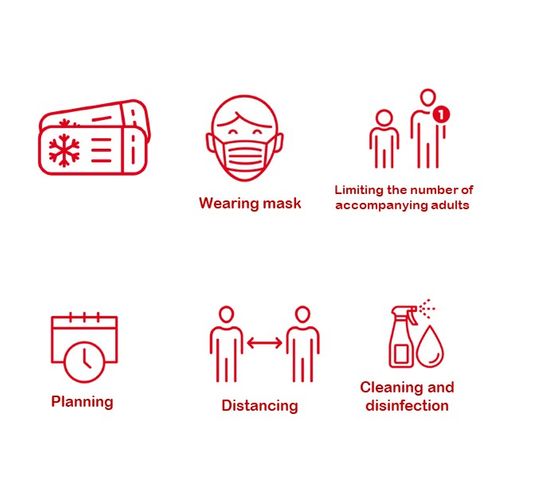 LETS FACE THE VIRUS TOGETHER

- Masks are compulsory at meeting areas, at the start and return of lessons, for both instructors and for clients aged 6 and over.
- Limitation of the number of accompanying adults for childrens lessons.
- Organisation of lesson departures and arrivals to limit cross overs and the duration of gatherings at meeting points
- Social distancing when in groups (1 poles distance apart)
- Cleaning and disinfection of any equipment used ( DVA, etc...)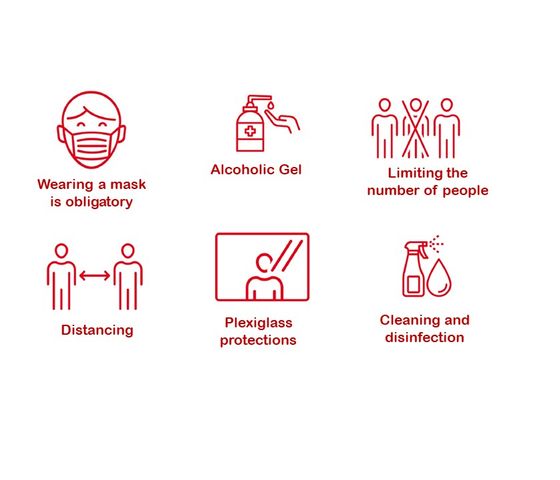 LETS FACE THE VIRUS TOGETHER

RECEPTION IN OUR OFFICES

WE ENDEAVOUR TO ELIMINATE THE NEED FOR YOU TO VISIT OUR OFFICES (ONLINE ADVANCE BOOKING AND EMAIL/ TELEPHONE CONTACT ONCE YOU ARE IN RESORT).

HOWEVER, IF YOU SHOULD NEED TO COME INTO ONE OF OUR OFFICES THE FOLLOWING MEASURES ARE IN PLACE.
-Wearing a mask is compulsory
- Hydro-Alcoholic Gel provided at the entrance to the offices
- Limiting the number of clients inside the offices
- Respecting social distancing
- Plexiglass equipment for the protection of workstations
- Cleaning and disinfection of the equipment used